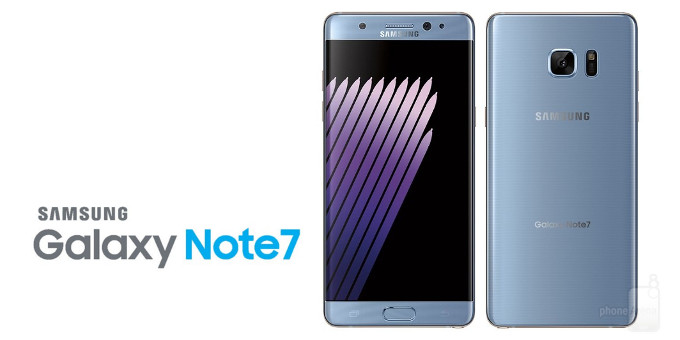 Categories / Uncategorized
Travelers are no longer allowed to carry Samsung Electronics Co. Note 7 phones on airlines due to their propensity to overheat and catch fire. Those who try to bring the phones on an airplane will be fined and the phone will be confiscated. This ban surpasses the limitations of traditional lithium ion battery laws in effect for airlines not allowing the phones in checked bags or personal carry-ons.
The phones and their replacement edition batteries, now sourced from a new manufacturer to be safer (but is not) will not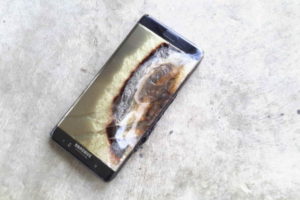 be allowed on passenger or cargo aircraft even if they're turned off. Much like the lithium ion batteries that were responsible for two deadly cargo jet crashes, the fires that result remain difficult for on-board fire extinguishers to put out.
"We recognize that banning these phones from airlines will inconvenience some passengers, but the safety of all those aboard an aircraft must take priority," U.S. Transportation Secretary Anthony Foxx said in a statement. "We are taking this additional step because even one fire incident in flight poses a high risk of severe personal injury and puts many lives at risk."
In an effort to minimize the inconvenience to fliers, Samsung is setting up kiosks in airports ahead of security checkpoints to swap out phones before they are confiscated. Attendants at the kiosks will be available to assist with data transfers, credits on new phones and travel support for customers changing and surrendering phones at the last minute. Should travelers decide to surrender their phone to security, they can reclaim it after their flight.
"The fire hazard with the original Note 7 and with the replacement Note 7 is simply too great for anyone to risk it and not respond to this official recall," said Consumer agency chairman Elliot Kaye in a Transportation Department statement. "I would like to remind consumers once again to take advantage of the remedies offered, including a full refund. It's the right thing to do and the safest thing to do."
Samsung is working with airlines and officials to notify owners and recall the phones. In total, to date, there have been 96 reports of overheating batteries, including 13 injuries and 47 instances of property damage. The crisis is expected to cost Samsung $5.3 billion.