Categories / Uncategorized
Shipping containers have been in the news for a while as the tiny house craze and a turn to more eco-friendly living took hold around the globe. Now Starbucks has developed an entire store made of recycled shipping containers in Taiwan. There are 29 total containers reworked into a stunning two-story, 3,400 square foot architectural achievement at Hualien Bay Mall.
The use of shipping containers in place of new construction greatly reduces the environmental impact, though this isn't the first container building that Starbucks has developed. There are 45 Starbucks container stores in the US alone, though none as grand as this new building. Architect Kengo Kuma took inspiration for his design from coffee trees and the traditional Chinese bucket arches, incorporating indigenous artwork into murals on the inside of the space.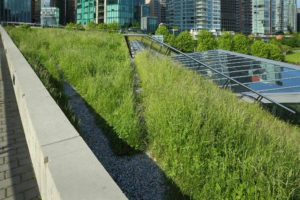 The trend toward more sustainable buildings is hardly new and around the globe builders are choosing materials and building methods that offer a lower footprint than building new construction and utilizing technology to maintain the most ecologically sound energy usage and mitigate loss. From solar power and green roofs that look like lovely hanging gardens full of oxygen rich plants, the options are expanding at a break-neck pace. For commercial builders, the glut of containers that are available offer a way to create post-modern buildings without relying on deforestation or other traditional building methods.
The tiny house movement and the re-purposed containers also offer a fresh and cost effective solution for cities to deal with homelessness and overcrowding. By utilizing smaller scale living spaces, people can be homed and urban blight can be replaced with adorable and eco-friendly housing. However the explosion in popularity for these dwellings are causing prices to increase every day. With the overwhelming number of available containers there are still options for the creative and dedicated people building these homes. Regardless of the price to remodel containers to specific housing preferences, the box itself still retails for less than $3,000 for a 40′ container.
© Provided by Penske Media Corporation Starbucks Taiwan shipping container store