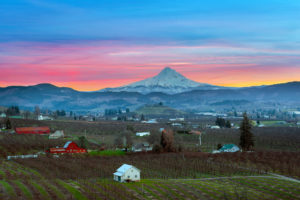 The US Pacific Northwest supplies 80% of domestic cherry sales and 11% of the cherries imported in China. Roughly one-third of all US grown cherries are exported overseas and accounted for $679 million in 2017. Tariffs on cherries in 2017 were 10% but after an escalating trade war with China, the tariffs hit 50% this year, leading exporters to reduce orders by one million boxes almost immediately. The USDA has advised that there is $111.5 million in federal aid available to assist cherry growers either by a direct payment or through purchasing commodities to use in domestic food assistance and child nutrition programs, but no official plans for the dissemination of the money have been made public.
China wasn't the only market that bought cherries as we saw cherry exports to South America and Vietnam increase a good deal helping to offset the inevitable reduction in exports. Considering the 2018 total crop is down 26% from 2017 the reduction in supply helped offset the losses experienced over the tariffs. As the United States is the second largest cherry exporter behind Turkey, we are looking at a market that took decades to build and cultivate around the world. The introduction of tariffs and exponential growth thereof worries most involved with the crop.
According Freight Waves, Cass Gebbers, CEO of Gebbers Farms, explains, "We have worked decades to build these markets…Now we will be opening the door to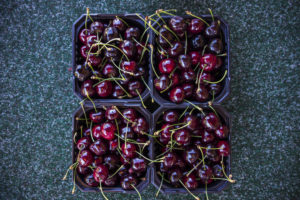 all of our competitors who also grow cherries elsewhere in the world, who will snatch up these markets as soon as we stumble." He hasn't commented on how the federal aid available to growers will impact farmers who've been hardest hit by the tariffs on their crops. It's widely understood that because cherries have such a short harvest time from June to early August and nowhere near the shelf life of many other crops, buying remaining stock for food programs isn't a solution to these issues.
We at Everglory Logistics are committed to staying on top of these issues impacting our clients and our industry as a whole. If you have any questions or concerns on the issues discussed here or any import/export topics, we encourage you to reach out to your Everglory representative so we can help you navigate these news stories as they develop.