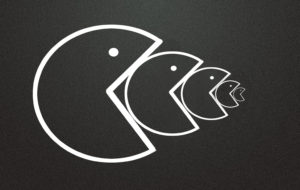 On July 9th, state owned Cosco Shipping Holdings agreed to pay $6.3bn for OOCL, becoming the latest, and expected to be final, consolidation of shipping lines this year. Pending regulatory approval, Cosco would become the third largest shipping line with over 400 ships with a capacity of 2.9 million TEUs. In the deal, OOCL would maintain its independent brand, keeping staff and operations the same for at least 24 months as OOCL is known industry wide as being one of the highest ranked carriers with a valuable corporate service culture.
Both lines are part of the Ocean Alliance and have been moving towards an agreement for months as analysts called OOCL the last attractive takeover target in a market that has been flooded with consolidations and one notable collapse. In addition to the increase in ships, Cosco will now operate three terminals at the Port of Los Angeles / Long Beach by 2020, which will translate to 30% of the capacity available in that port.
After all of the latest deals conclude and any existing orders for new ships deliver in 2021, the seven largest ocean carriers will have 75% of the world's containership fleet; the same segment of carriers that only held around 37% in 2005. While this consolidation is effectively removing a competitor from the market and expected to increase rates from a smaller pool of servers, the talk of rate increases on ocean containers has been incessant since last year when Hanjin collapsed.
Cosco has yet to discuss any changes to service routes or alterations for overlapping voyages, but fewer trans-Pacific carriers will lead to changes in the service map. As there is the 24 month hold on employment changes, we don't expect to see too many short term alterations in cargo traveling between the US and Asia, considering Cosco is now the second largest carrier of US containerized goods.
Experts expect the sale to take up to six months before finalization and regulatory approval. We expect more information to service changes and rate updates during that time and are prepared to manage any issues that arise here to ensure our customers are always given the best service possible, regardless of how the market continues to shuffle.