An active hurricane season in the South East and Gulf States has given rise to a heavy increase in trucking spot rates as distribution centers around the area are marked by flooding and high winds. With Hurricane Harvey barely out of Houston, the nation remains fixed on the assessment of damages in Miami as Irma traveled north through the busy hub of Jacksonville and up through Atlanta, GA. While Miami isn't busy trucking cargo out in the fall months, it can cause even bigger trouble when trying to get cargo into Southern Florida.
Ports and distribution service centers expect it to be at least six months before trucking rates and capacity return to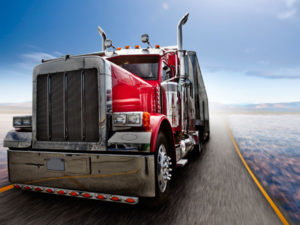 normal. While any reconstruction takes place, trucks are set to deliver cargo but don't usually have loads to pick up on the way back, leading to double and triple per-mile costs. When Houston was hit, the Midwest centers diverted capacity into the northeast and let Atlanta handle the South East. However pending issues with Hurricane Irma hitting Atlanta, we could have compounded issues with rates and capacity as many centers are over-stretched already.
As Charleston, Charlotte and Savannah each avoided closing down to prepare for the rain and gale force winds, Northern East Coast ports like Virginia remained open and working to offset the delays, unlike Hurricane Matthew in 2016. Good news regarding the ILWU and PMA negotiations on the West Coast bolster options for rerouting cargo for trans-pacific shipments. In cases where cargo must travel into the South East, there are some trucks to be found, and by working with and depending on your Everglory community, we can handle your cargo and ensure you're getting the best rates and services during this time. If you have cargo concerns or worries, please reach out to us. We can plan for these issues with your supply chain so that their impact on your freight is negligible.