With the election of Donald J. Trump, the trade industry experienced a bit of a shake up, considering the heated rhetoric of the campaign trail. Though there were incendiary comments that could shake our industry to the core, the map of plans being released show that most forward progression will be business as usual, with a few glaring exceptions. Targets in trade include the Trans Pacific Partnership, the renegotiation of NAFTA, and punitive tariffs for unfair trade practices. While those complicated questions are still being planned, infrastructure improvements, a strong push to increase exports and the simplification of regulations offer encouragement.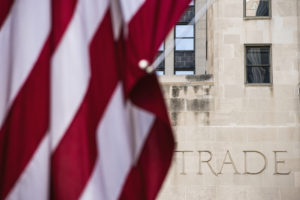 Though the US has signed the TPP, it's been announced that we will not move forward with the agreement at all and there will not be multilateral trade agreements with the administration. They would rather focus on bilateral trade agreements between the US and each individual country. China then becomes a focal point especially when talking about the President-elect has vowed to impose tariffs and restrictions on countries for unfair trade practices. The caveat here is that China acts as a bank, loaning money to the US and holding the bulk of our national debt. The question arises: How do we enforce the suggested tariffs from our current financial position?
Mexico seems to be willing to negotiate and modernize NAFTA but any changes would have substantial consequences to brokers and forwarders who do cross border business and could potentially disrupt supply chains that are built around the agreement and interwoven into its laws. This can have deep economic consequences though section 125 of the Trade Act of 1974 gives broad authority to the president to withdraw from a trade agreement and increase tariffs and article 2205 of NAFTA states countries can withdraw from NAFTA with 6 months notice from any signatory, which then requires Congress to revise all implementing legislation. That waiting period could provide the US with strong renegotiating power with Canada and Mexico as the exit looms in the future.
Considering US based jobs, especially in the manufacturing sector, are a hallmark to this administration and the preceding campaign, we should expect US exports to increase commensurate with job growth and the promised increase in American manufacturing. Other positive opportunities include updates to regulatory agencies and infrastructure improvements across the board.
While we do not yet have a perfectly clear picture of the trade road before us, no solutions in the industry have simple answers. As President-elect Trump continues to build his team and outline his plans, we will monitor the situation and keep you informed as to how these changes affect trade around the world and in your business.